Touring around Europe, pt. I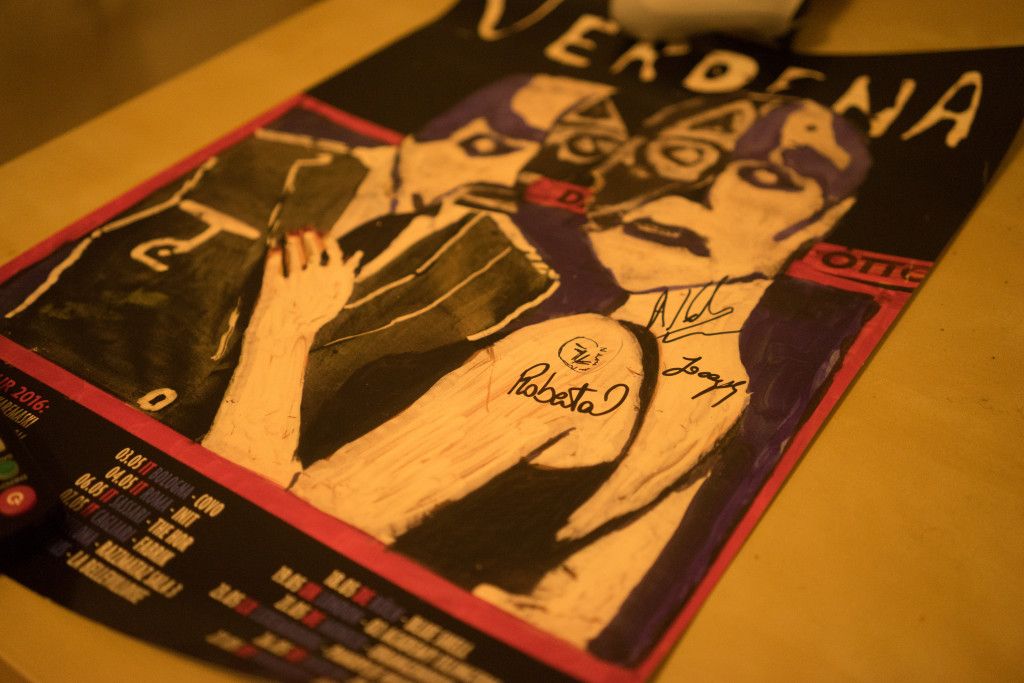 In the past two months, I've been traveling quite a lot. From time to time I use this blog as a sort of diary, so I think it's time to write something about the places I've recently visited. I traveled around because I found myself in the position of having to find a new place where to stay and, since finding one takes time and effort, I decided to take this chance to visit some good friends and keep my mind busy.
Around the end of April I booked a plane ticket to Berlin (if you live in the Malmö/Copenhagen area, you should know that Norwegian Airlines has some incredibly cheap flights for, like, 20 bucks one-way!) where I visited my friends Dennis and Arie (plus Dirk and Sid who were also being hosted at the same time, WHAT A GANG!). We know each other because we all lived in Breda (Netherlands) where we used to study. Staying with them was super nice and I'm very grateful to them for giving me a couch in their living room. I also got a desk where I could work but, despite my best efforts, I couldn't focus that well on developing Memoir En Code: Reissue. I made some small progress, but yeah, I feel kinda bad for how long it's taking me to close this project.
Anyway, Berlin is a really cool city (and terribly noisy), I've met some other friends there (ciao Lorenzo), and I had amazing dinners for as little as 13€ (which, apparently, it's quite expensive for the standard, CRAZY!). AFter a couple of weeks there I took my flight back to Malmö in order to attend Creative Coast Festival and Nordic Game Conference 2016. Creative Coast was awesome (thanks Johan), it was nice to meet again with many of my dev friends (godnondeju Roel!). It was absolutely lovely, I've met many people doing super cool stuff, which made me excited about getting back to work. Also, Joonas had an amazing live performance, so thank you Finnish boy!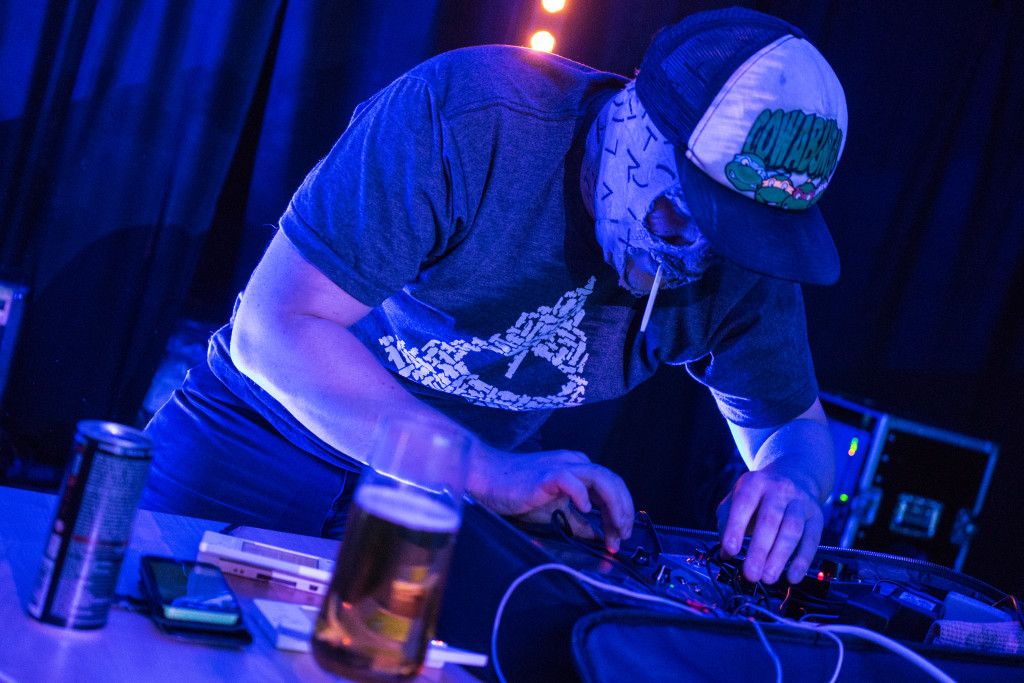 I had quite some fun taking pics during the gig
Back in Malmö I happily hosted Andrea (the most handsome Italian game journalist) and we joined the Nordic Conference. FANBOY ALERT The highest point was when I met Kojima (who I actually met already at GamesCom around 6 years ago). He signed my copy MGS3 and we took a picture together. He was very kind and he thought I'd use my phone for the pic. When I picked my a7II he laughed, and then he laughed even more when, instead of taking a single pic, I took like 35 shots in Continuous Shooting mode. It was fun, and he confessed he didn't know Metal Gear Timeline (argh!), but yeah, he was extremely cool and I'm still super happy that this happened. The day after I met him again after his QA session (#NotAStalker), and while everyone was bringing common stuff to get signed, I brought with me a fairly rare disc that I found many years ago in a flee-market in Palermo. It's usually referred to as the "Kojima Red Disc", and it's a soundtrack that mixes tracks from Metal Gear and Metal Gear 2: Solid Snake. When he saw the disc he was kinda in shock, and he said something in Japanese which the interpreter translated as "he says he doesn't even have that one!"; it was actually hilarious. I actually have two of these discs (one even sealed) and I think I'd like to try and send it to him if I find a way.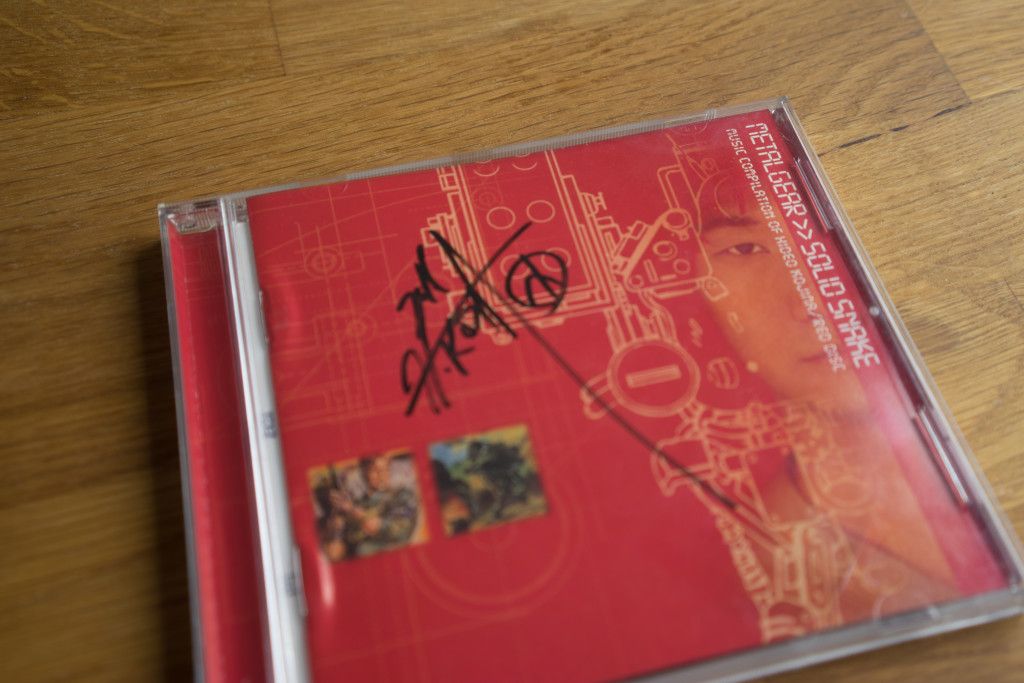 Kojima now embeds the peace symbol in his signature
That week was a very special week, I felt really good for the first time in a fairly long time, but I also had to leave again. Got on a bus, sliding doors close, said goodbye for good. Another flight and I'm back in Berlin, once again abusing the kindness of my friends over there. Arie convinced me to get Overwatch, which is super fun (and I wish I felt like playing it more often these days, I'LL FIX THIS, I PROMISE!) and me and Dennis went to Verdena's concert. It was such a cool gig compared to the Italian ones (which are usually super big and overcrowded). This time I even found a way to get in the club during the soundcheck (like, 5 hours before the concert started) so I could meet and talk with Alberto, Roberta, Luca and Joseph, the members of the band. It's quite fascinating how people that you consider absolute idols (I listen to their music since I'm 14), are just normal people doing their own art. I don't know, it's kinda obvious but also weird. We talked about music, about their plans, it was so nice, and the gig was super good (I think Dennis was still the only German in the club – you can find all my shots in this Flickr gallery).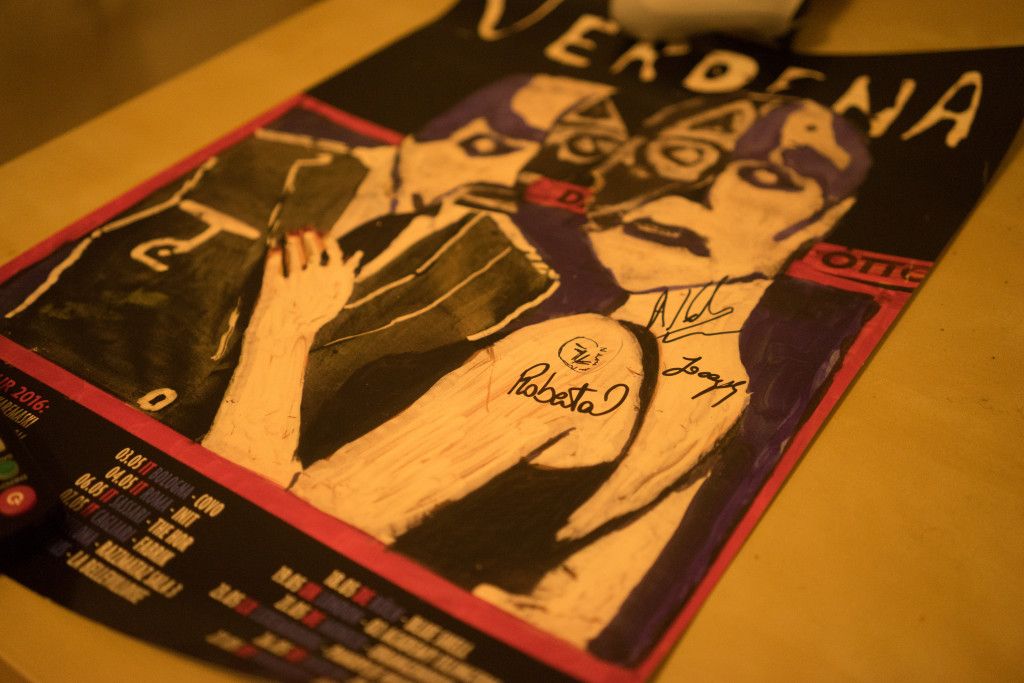 More signed goods
I arrived back in Malmö on the 8th with the good news that in July I will go and live with Anders and Malle in a nice apartment closer to the city center. But at this stage I'm staying here at home, which feels very empty in a surreal way. Once again, I cannot explain how blessed I am to have amazing friends here and in Italy and all around the world who keep in touch and brighten my days, thank you thank you thank you to all of you (special mentions to Gordon, Anna, Henrik, Shailesh, Martin, Arie, Dennis, Salvo, Giorgino, Robi, Martu). Unfortunately, I'm still kinda unable to focus on work, but I think I'll slowly get back there. Meeting friends and listening to music is giving me a lot of inspiration to do new things, so we'll see what happens.
Now there are few upcoming new travels ahead of me for this unexpected European tour I'm doing, so I'll probably write an update about all of this in July. Thanks to all of you, you know your names :)