Hong Kong Pt. II: Videogame stores
One of the most fun things I did in Hong Kong was roaming around and visiting some local videogame stores.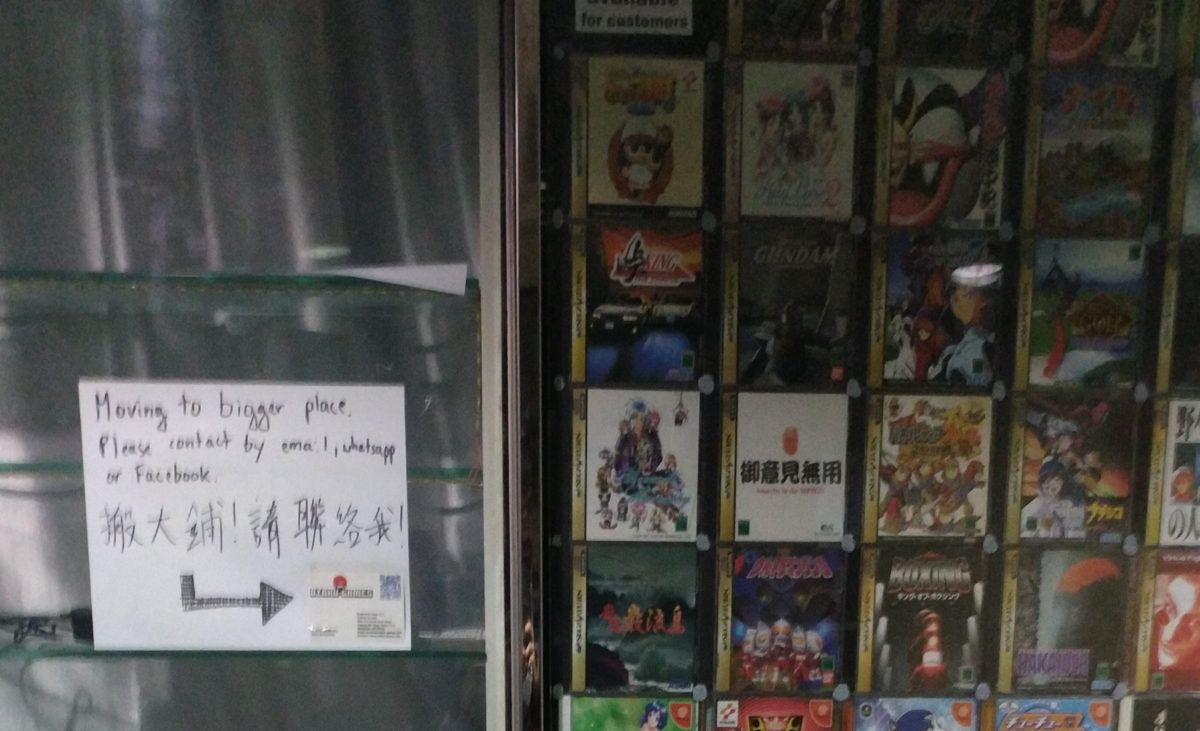 Last week I wrote about my recent trip to Hong Kong, focusing mostly on key locations and photography. Today I am here to talk about videogame stores in Hong Kong, mostly because I found a lot of info about this and perhaps it will be helpful for someone other nerds around the world. This post is a bit dry, kinda like scrolling through boring TripAdvisor reviews, but hey, someone has to do this for the community!
Hong Kong Pt. I: Travel & Photography
Hong Kong Pt. II: Videogame stores
Hong Kong Pt. III: Paul, the Vinyl Master
Hong Kong Pt. IV: Vegan Survival Kit
Hong Kong Pt. V: Travel Loot
Most of the videogame stores can be found in Kowloon (the peninsular area of Hong Kong), mostly in Mong Kok and all along Nathan Road. There are two main malls that are pure joy for anyone who is passionate about games. One is the Golden Computer Arcade, and the other is the Sino Center. The first one is mostly focused on videogames, while the second on action figures and toys. Moving more to the east you will also find some really nice stores in Kwong Tong. These ones are a bit out of town, but if you have some extra time you should definitely go there too (and you just need to get on a metro for 15 minutes or so). I've done extensive research and I have visited all the stores I added to this article. I think that overall Hong Kong has some really great stores, few of them being absolute heaven. I think I'll take some time to list them one by one, explaining also my personal experience with all of them.
Golden Computer Arcade
Golden Building, 146-152 Fuk Wa St, Un Chau, Hong Kong
The Golden Computer Arcade is a "mall" inside a building. Inside of it you will find tons of small stores, mostly technology at the ground floor. If you go on the upper floor, you will find a videogame paradise full of dozens of small stores. It's impossible for me to list all of them, but I was really impressed with the amount of stuff you could find. Not so much retrogaming (only few stores have some really good retro stuff), but the majority of the stores are full of games both new and old. You will also find tons of second hand games, which might allow you to catch some nice stuff!
★★★★★
Sino Center
彌敦道582-592號, Mong Kok, Hong Kong
You will easily recognize the Sino Center in Nathan Road because it has a very recognizable entrance with few huge escalators and some game advertisement on the walls. The Sino Center is absolute paradise. It focuses on action figures, statues and toys, which obviously means videogame loot. You will find most of the good stuff in the upper floors, where dozens of small stores are open one next to the other, offering incredibly sweet items. You will also find a few videogame stores here, but that is definitely not the main focus of this place. WARNING: this place is crowded like hell. If you suffer of anxiety or claustrophobia, you might want to take it easy and make sxure you have some water with you. There's a constant flow of people moving through the small passageways, and sometimes it is even difficult to look around. Despite this, the Sino Center is a place you cannot miss.
★★★★★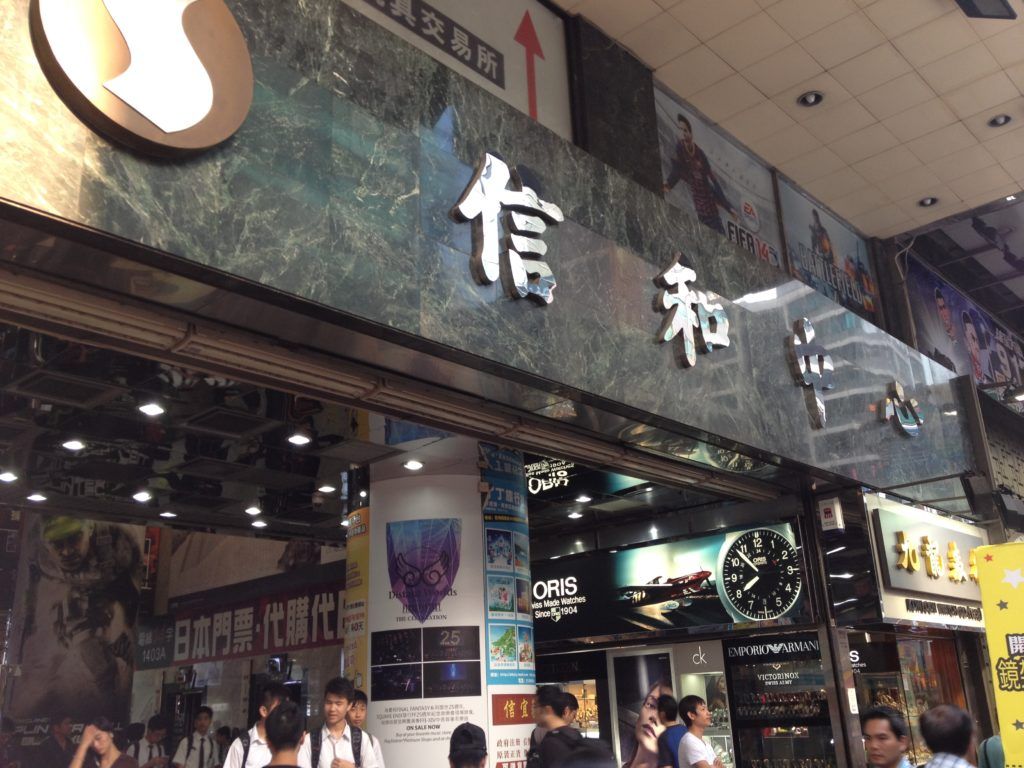 Iconic entrance in Nathan Road. Photo courtesy of Culturesplosion.
DirectBuyHK
187 Fuk Wa St, Sham Shui Po, Hong Kong
This store looks quite small, but it has a lot of good stuff. One of the nicest things about DirectBuyHK is that it is not crowded at all and they have a very good catalog of items, including some JAP import ones. The other nice thing is that inside the store they have a tablet to explore all the items that you might not find on the shelves. The staff is quite nice and helpful. DirectBuyHK is right next to what seems to be a much bigger and slick-looking videogame store, but it turns out that is reserved to wholesale people. Overall they had good prices and good items. WARNING: they do not accept payment with credit card, so you will have to get some cash.
★★★★☆
Pro Gamer Limited
Un Chau, shop 38-39, G/F, Wonder Building, 161-175 Fuk Wah Street, Shamshuipo, Hong Kong
This store was honestly the most disappointing one among all the ones that we've visited. It is very small, but also quite limited in terms of available items. They did have some neat action figures, but the videogame selection was very slim. There is not much to add, the staff seemed uninterested.
★★☆☆☆
BuyGame2.com
深水埗長沙灣道266-268號昌發商業大廈, Hong Kong
Another one of my favorite videogame stores in Hong Kong. Extremely difficult to find (you have to go inside a building, and then go up to a specific floor with the elevator), this cute little store is full of sweet import loot. Inside you will be welcomed by this really kind and cute woman, who is constantly running around to help you out and make sure that she gets all the info right. We found ourselves chilling in the store as well, since it is also quite empty and isolated, so you can easily rest your brain for a bit. Their prices are also good and you can even request specific items from their website and pick them up once they get them from the warehouse. I spent a bit of money here, and they gave me a really cool poster as a gift.
★★★★★
Lotte 樂天
開源道68號觀塘廣場319舖, Kwun Tong, Hong Kong
This is one of the stores you will find inside a big mall in Kwong Tong. I found this store by pure coincidence since it was right next to another one that I found on the web. Lotte is really small but has a lot of new items (including JAP import), as well as second hand games. The prices are really good, and the owner is super super kind. We ended up spending quite some time talking about games (he was super excited to meet someone working at Frictional) and we ended up exchanging PSN ID to keep in touch. To find this store you need to go all the way to the upper floor through the escalators.
★★★★☆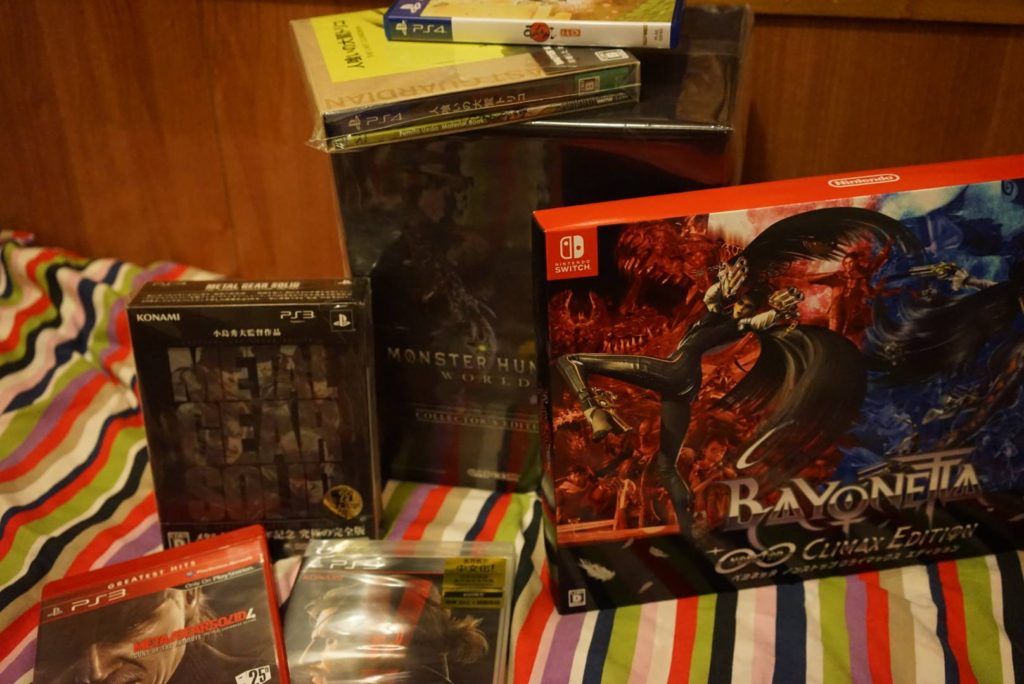 Just a small part of the stuff I ended up buying. And yes, it all magically fit in the luggage.
My Game Store
開源道68號觀塘廣場318, Kwun Tong, Hong Kong
Right next to Lotte (actually right before) you will find this other small store. It is incredibly similar, they have the same amount of space and overall very similar items and prices. They keep an item reserved for me, which was nice, but I have to admit they did not feel particularly friendly. Perhaps it's just difficult to interact with Europeans, so it might just be a wrong impression. Overall quite a nice store.
★★★☆☆
Extra round
I want to close off with two other stores that I want to mention for different reasons. One is Otaku-Games which is supposed to be the retrogaming heaven of Hong Kong. When we visited the store it was unfortunately closed, and after reaching out to them via social media they were incredibly kind and explained that they are moving to a new (better) place in Hong Kong. I was unable to check it out, but the owner was really really nice at the phone, he gave me indications for other stores where I could find nice stuff, which was super helpful. So, in case you go to Hong Kong, try and reach out to them to make sure you know the right address.
One last store is the Animate Manga Shop, right in Nathan Road. It is – as the name suggests – mostly focused on mangas, but they did have a nice selection of videogame artbooks. After getting an item here, they gave us a small present for Chinese New Year, which was extra nice.
So, this wraps it up! As you can see we've done a lot of videogame related exploration, which was at times super exciting and often exhausting because of how crawded some of these places were. I got a lot of sweet loot which I want to talk about in a new post, but one thing that I learned is that I should never be allowed in Japan, as I might end up spending all my money in games.